Brian & Debbie McIntyre 
James 1:27 explains that real worship is "to visit orphans and widows in their affliction." 
We have established the House of Mercy (HOMe), a Children's Hospice/Home in Accra, Ghana. It is our plan to develop our 1½ acre property into a permanent facility for our children's hospice/home and to move them from our current leased facility.
Our first church plant is in Nsawam and is led by Pastor Paul Adin.  This church has already seen tremendous results as they have committed to preaching and practicing God's gospel of grace and mercy in their community. It is our prayer that we will be able to start another church in the coming year. Only By the Mercies of God.
Contact / [email protected]com or [email protected]
The Musser Family 
Matt and Emily met during training at the New Tribes Bible Institute (now Ethnos360).  After they married they moved to the island of Java in Indonesia and began studying the language. They then moved to the region of Papua.
They spent their first 2 years in an interior town called Wamena where they ran a small guest house and bought supplies for the interior missionaries. During this time they formed a team with two other families. In January of 2010, they moved into the Kora valley to work among the Kora people.  In October the Kora church was born.
The Mussers are now on their next journey in the town of Sentani. Matt joined the Papua Area Committee (PAC) which oversees around 50 missionary families. There are many needs - member care, survey trips into new areas, strategy planning for their region, administrative oversight, etc. They are hoping to open 4 new tribal groups in the coming year.
Contact / https://ethnos360.org/missionaries/matt-and-emily-musser
The Starting Point
Speaker: Jay Seegert
The primary focus of The Starting Point Project is to help strengthen the Christian's faith, so they are more confident in what they believe and consequently better positioned to share the Gospel message with anyone who lacks a true saving relationship with Christ.
Secondarily, a very gracious challenge is given to the skeptic who sincerely struggles with knowing and understanding the truths as taught in God's Word.
Monthly website topics include:
Dinosaurs never existed?
Human Cloning?
Breeding Apes & Humans?
What's Wrong with this Picture?
Find broadcast archive links which include: Creation and Evolution, Age of the Earth and Defending the Christian Worldview.
Voice of the Martyrs
   • Serving persecuted Christians through practical and spiritual assistance, and leading other members of the Body of Christ into fellowship with them.
   • Encouraging and empowering Christians to fulfill the Great Commission in areas of the world where they are persecuted for sharing the gospel of Jesus Christ.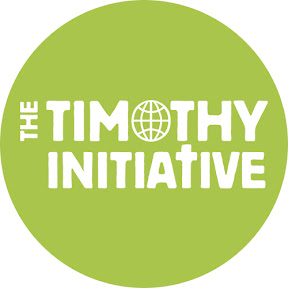 The Timothy Initiative 
DISCIPLES MAKING DISCIPLES to advance God's kingdom by multiplying disciples and disciple-making churches around the world.
"And what you have heard from me in the presence of many witnesses, commit to faithful men who will be able to teach others."   2 Timothy 2:2
TTI (The Timothy Initiative) is an international church planting organization with the purpose to train and equip "Timothys" (Pastors / Church Planters). They specifically target church planters lacking the means and/or availability to receive a balanced Biblical and theological training throughout Asia, Africa, and the Americas. Each church planter trained is expected to multiply and reproduce churches in their region.
April 2018 - Some of our church planters were affected by a recent attack by Islamic radicals. Their homes were burned to the ground, and many were forced to flee.  Please pray that the Lord would comfort, protect and provide for all of their needs.  Pray for continued boldness to spread the Good News in the midst of persecution.
Contact / [email protected]